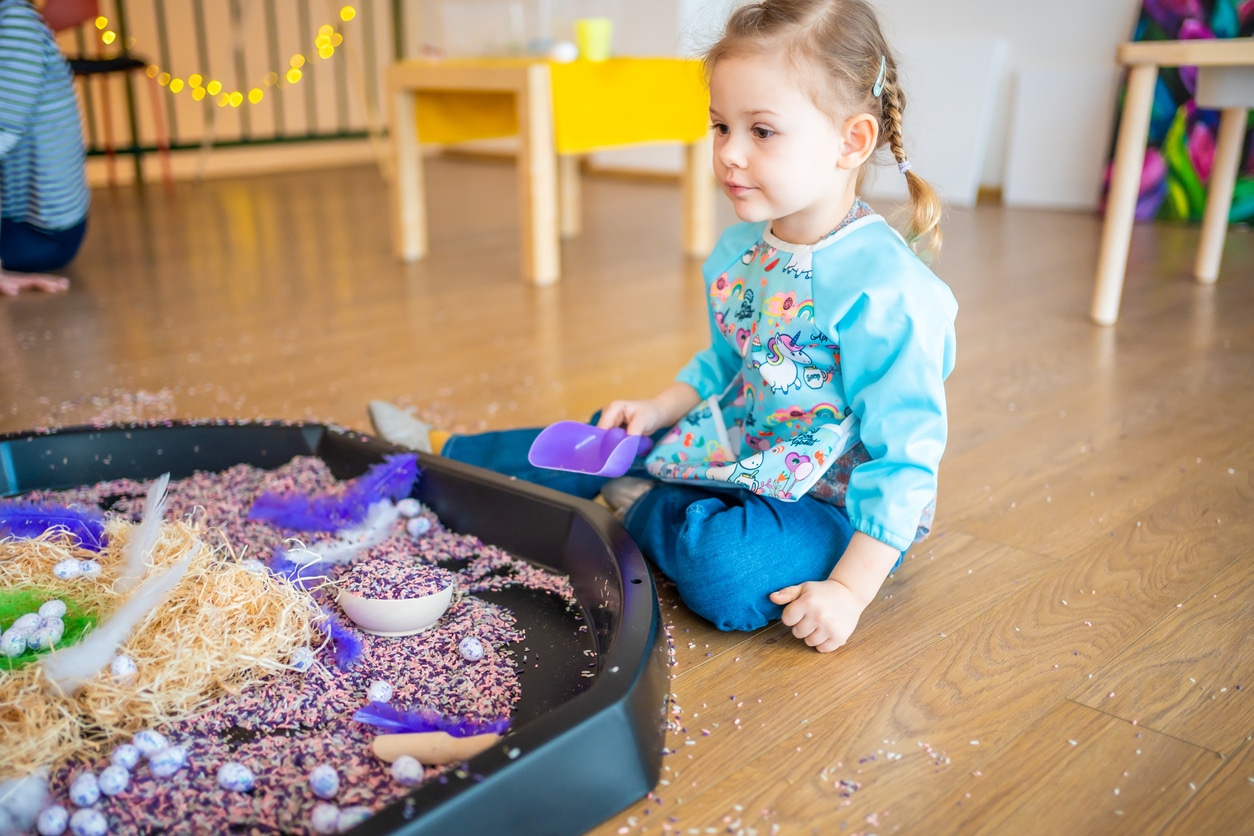 Categories:
When it comes to providing ABA (Applied Behavior Analysis) care for preschool-aged children with autism spectrum disorder (ASD), Wellspring Learning Centers in Nashville, TN stands out. With our commitment to excellence, innovation, and compassion, we offer an elevated ABA experience that will help your child thrive and reach their goals. If you're considering ABA therapy for your child, here are some of the reasons why Wellspring Learning Centers should be your first choice.
Next-Level Centers
Our ABA centers are designed with your child's needs in mind. Our centers provide a nurturing and engaging environment that encourages growth and development. Each center is equipped with state-of-the-art facilities and resources that enable the highest quality ABA therapy. From sensory integration play areas to CedarWorks indoor playscapes, and flexible one-on-one therapy rooms, we create an immersive learning environment for children with autism. Our newest ABA center is located in Belle Meade, TN, ensuring easy accessibility for families in the area.
Professional Support
At Wellspring Learning Centers, your child receives care from a team of highly trained professionals. Our dedicated staff includes Board Certified Behavior Analysts (BCBAs), Registered Behavior Technicians (RBT), and Behavior Analysts who specialize in working with young children with ASD. Our dedicated professionals stay up-to-date with the latest research and techniques in ABA therapy to provide the best possible care for your child. They work collaboratively with parents and medical providers to create personalized treatment plans tailored to meet each child's unique needs and goals.
Low Staff to Patient Ratio
One of the key advantages of choosing Wellspring is our commitment to maintaining a low staff to patient ratio. With a smaller number of children per ABA therapist, each child receives more individualized attention and care. This ensures that your child's progress is closely monitored, and therapy sessions are tailored to their specific needs. Our therapists will also be able to build strong rapport and trust with your child which will in turn improve treatment outcomes.
Compassionate Staff
The staff at Wellspring Learning Centers are not only qualified and licensed professionals, but also caring and compassionate. They understand the challenges faced by children with autism and their families and enjoy providing support every step of the way. The compassionate approach of the staff creates a warm and welcoming atmosphere, where children feel safe, accepted, and motivated to learn. The team at Wellspring Learning Centers goes above and beyond to create a positive experience for every child. Your child's emotional well-being is as important as their developmental progress.
Parents are Partners
Here at Wellspring Learning Centers, we believe in the power of collaboration between ABA therapists and parents. We recognize that parents play a crucial role in their child's long-term success, which is why we choose our parent and child giraffe logo. The staff at Wellspring Learning Centers maintain open lines of communication with parents, providing regular updates on their child's progress and discussing strategies that can be implemented at home. Parent training and support programs are also offered, equipping parents with the knowledge and skills to achieve consistency in learning beyond ABA sessions.
Wellspring Learning Centers is a premier choice for ABA care for preschool-aged children with autism in Nashville, TN. Our comprehensive and focused ABA therapy programs will help your child learn a variety of skills including communication, social interaction, and self-help. With the support of our committed team your child will receive an effective ABA therapy experience. Contact us today to learn more about our ABA therapy services and why we're the right choice for early intervention autism treatment.