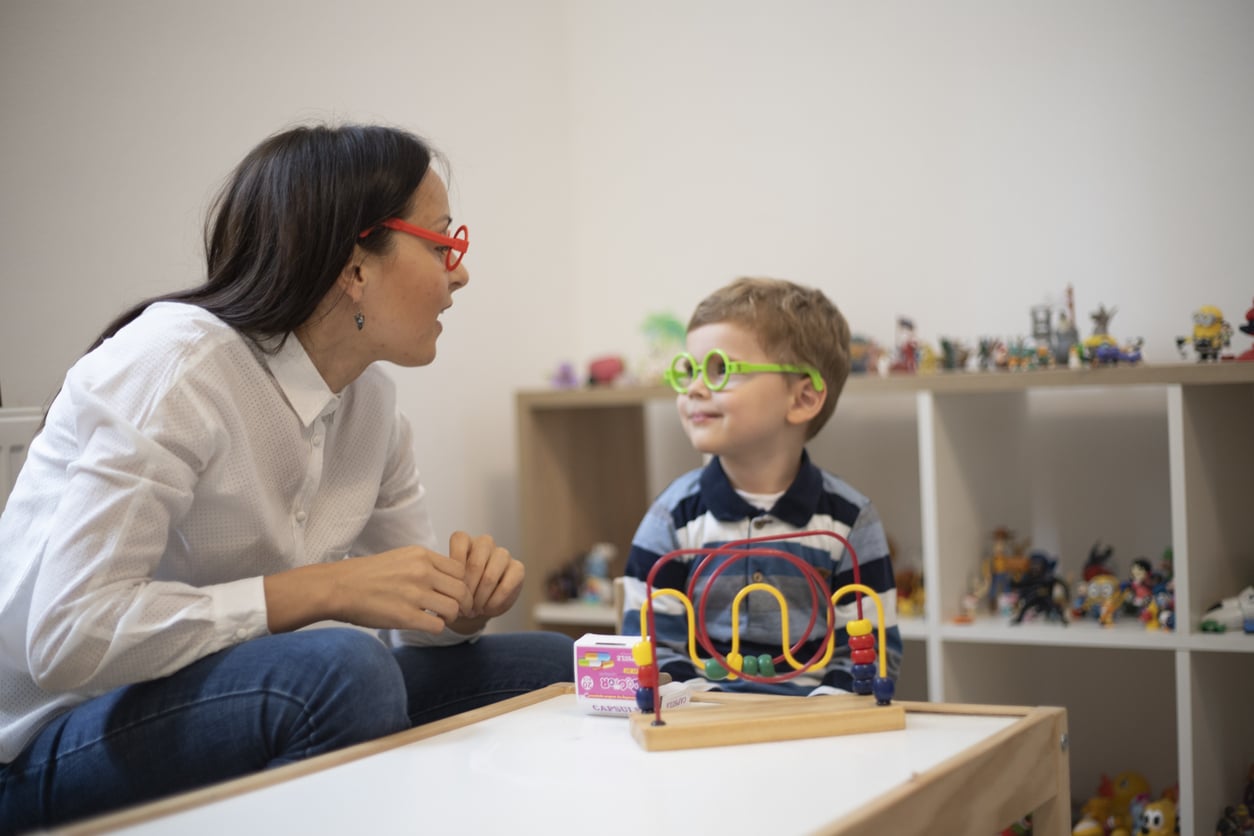 Categories:
When it comes to the well-being and development of your preschool-aged child, finding the right Applied Behavior Analysis (ABA) clinic is of utmost importance. ABA therapy has proven to be highly effective in helping children with autism spectrum disorder (ASD) and other developmental challenges reach their full potential. As you search for an ABA clinic in Nashville, TN, consider these essential factors to ensure your child receives the best care possible and is able to achieve their goals.
Personalized Treatment
Autism is a spectrum disorder, meaning every child with ASD is unique. Your child's ABA therapy should reflect this through personalized treatment plans. A high-quality ABA clinic will develop treatment plans based on your child's interests, strengths, and challenges. To accomplish this, a thorough evaluation should be conducted by a Board Certified Behavior Analyst (BCBA). By tailoring therapy to your child's needs, BCBAs can ensure interventions are targeted and that they promote growth and development.
Licensed and Experienced Staff
The qualifications and experience of the staff at an ABA clinic are paramount to the quality of care provided. When seeking an ABA clinic, it is important to consider the credentials of the staff members. Look for clinics where the staff hold relevant licenses and certifications, such as Board Certified Behavior Analyst (BCBA) and Registered Behavior Technician (RBT).
These credentials showcase staff's extensive training and expertise in implementing evidence-based strategies. BCBAs and RBTs undergo rigorous coursework and examinations to ensure they have the necessary knowledge and skills to provide high quality ABA services. By choosing a clinic with licensed and certified staff, you can have peace of mind knowing that your child is receiving care from true professionals.
Parent Involvement
Collaboration between parents and ABA clinic staff is vital for the success of treatment. A reputable ABA clinic recognizes the significance of involving parents in every step of their child's journey. Regular communication, progress updates, and opportunities for training empower parents to extend ABA techniques beyond the clinic and into their daily lives, fostering generalization and maximizing progress.
Use of Positive Reinforcement Strategies
Positive reinforcement is one of the principles of ABA therapy. It encourages and rewards desired behaviors, making learning engaging and enjoyable for children. When selecting an ABA clinic, ask about their approach to positive reinforcement and how it's integrated in their client treatment plans. Also ask about the types of reinforcers they use and if they're catered to each child. Celebrating achievements, no matter how small, fosters self-confidence and overall progress.
Progress-Focused
One of the primary objectives of ABA therapy is to help children make meaningful progress in various areas of their skill development. A high quality ABA clinic will prioritize regular assessments and data collection to track your child's progress. By consistently measuring and analyzing your child's growth, BCBAs can make data-based decisions and modify treatment plans to ensure continued growth.
Fun Environment
Learning and development should be fun for children, especially those in early intervention programs. An ABA clinic that cultivates an engaging and immersive environment creates a positive association with ABA learning. A compassionate and empathetic approach is combined with interactive activities and play-based learning to make ABA sessions enjoyable. This approach not only motivates children to actively participate but also nurtures their social and emotional development.
The best ABA clinics are much more like a preschool than a doctor's office. Look for a center that is laid out with open spaces for play and social interaction, where children can learn in a variety of settings. Good lighting, windows, and thoughtful use of color and materials all contribute to a positive and comfortable environment for learners.
When it comes to your child's development, choosing the right ABA clinic is critical. Wellspring Learning Centers is an ABA center in Nashville, TN helping preschool-aged children with autism and related disorders reach their goals. We are elevating the ABA therapy standard through highly professional services and next-level ABA centers with interactive playscapes and age-appropriate toys that make ABA learning fun. Our licensed and compassionate staff have extensive knowledge and are ready to help your whole family improve your quality of life. Through parental collaboration and individualized treatment plans, we're here to help your child succeed. Contact us to learn more or get started today.