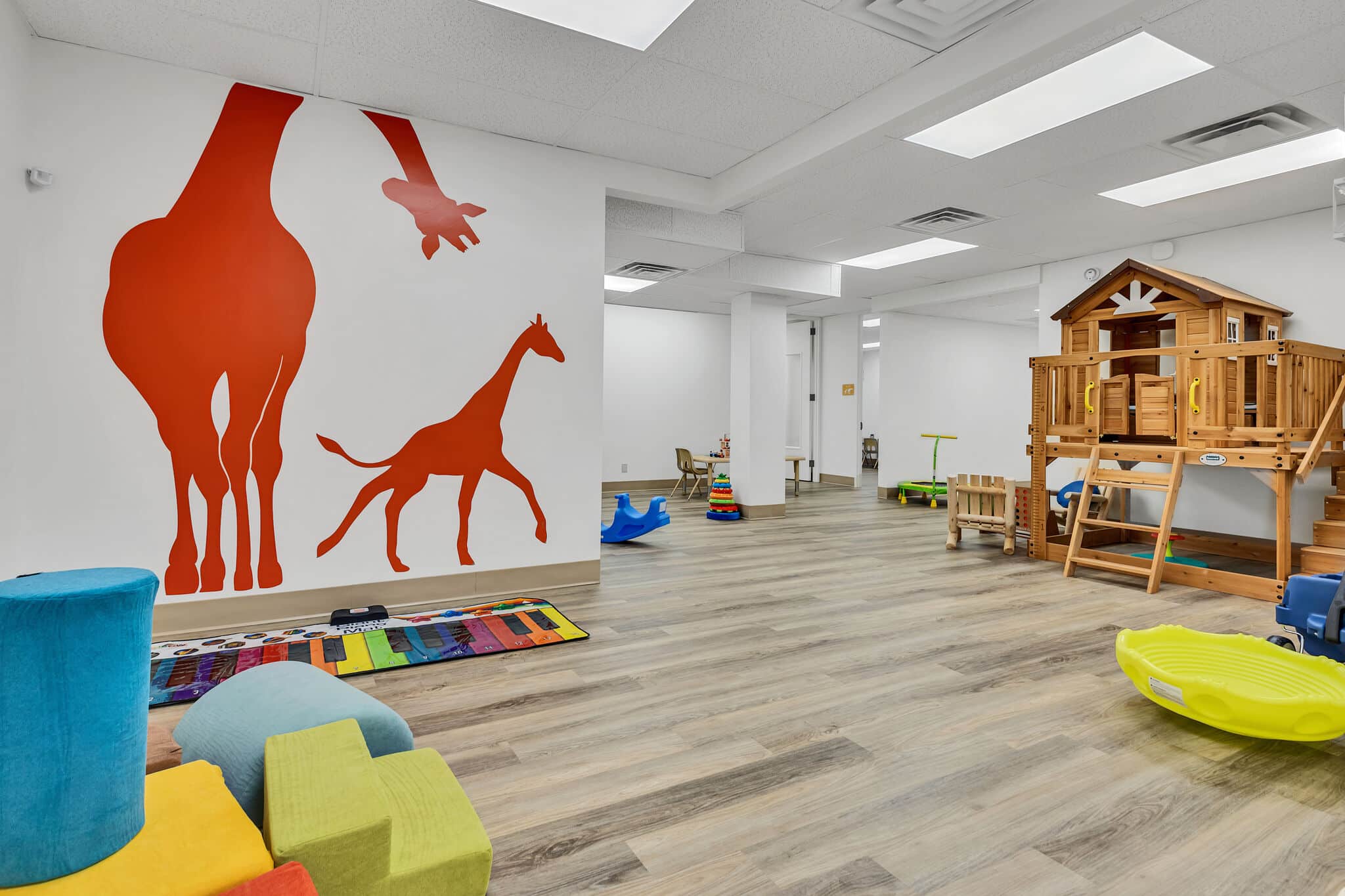 Published:
October 11, 2023
Categories:
Not all ABA Therapy is the same and parents are wise to understand the specifics of their ABA Therapy provider's approach and how their child's treatment will be conducted.
Wellspring Learning Centers is introducing a new child-led perspective to autism therapy in Tennessee, emphasizing joyful learning and individualized goals. Founded by Nashville resident Eric Yetter, the company's mission is to become the leading ABA provider in Middle Tennessee offering what Dr. Greg Hanley calls Today's ABA. "Our leadership team shares his belief that effective ABA therapy happens in an environment where children are happy, relaxed, and engaged." says Yetter. "The Wellspring format is much more open and child-led than many people expect, and it feels like a preschool in many ways. I want our clinical leaders to play a role in advancing and refining this innovative ABA approach."
What is Play-based ABA Therapy?
There is a wide range of interventions that can be implemented when working through behavioral challenges as well as teaching skill acquisition. The process used by clinicians at Wellspring Learning Centers is unique in that the vast majority of strategies are driven by a play-based ABA approach called Natural Environment Teaching (NET) and worked out in the child's natural environment. "We play all day in our beautiful, state-of-the-art center!", says Wendy Sullivan, a BCBA and Wellsprings Clinical Director. "Our overarching goal is for clients to feel safe and learn to trust us, starting from Day One. From the moment they walk in the door, if we don't see the child happy and ready to play and learn, we will make adjustments to our environment and approach until they are ready to engage. It's all about meeting them where they are and going from there."
"The ABA Therapy field is growing and adapting very quickly to serve families impacted by autism. This is especially true in Tennessee, which was the last state to mandate insurance coverage for ABA," says Yetter. "To me, this represented an opportunity to create a leading company, the specifics of which really began to take shape when I found the right people to do it with."
A Team of Professionals Dedicated to Child-led ABA Therapy
Wellspring's team consists of skilled and compassionate clinicians who excel in providing autism therapy in both English and Spanish. This ensures clear communication and a comfortable experience for clients from diverse backgrounds. All of Wellspring's analysts hold a Board Certified Behavior Analyst (BCBA) certification and supervise Registered Behavior Technicians (RBTs), allowing the company to maintain an optimal level of clinical quality.
"I want Wellspring to become the preferred place to practice for BCBAs and RBTs. A lot of things come together behind the scenes to make that happen. By raising the bar through our new child-led approach and attracting the most talented clinicians, we can accelerate our positive impact on families." says Yetter.
A Center Purposely Designed for Child-Led ABA Therapy
One of the most differentiating features of Wellspring Learning Centers is its open floor plan and inviting, play-based learning environment. Children are encouraged to have fun while they learn, as the Wellspring team places a big emphasis on child-led ABA. Gerardo Castillo, a BCBA and the company's Director of Operations, states, "Our open floor plan allows us to let the learner lead through periods of their therapy time with us. This lets us teach based on the child's interests and preferences on any given day, while also working on transitions and flexibility."
Wellspring Learning Centers purposely design their floorplans so that rooms serve as precursor for the type of trials that will occur in daily life. Learners can lead based on their interests and expect natural environment trials to occur within the functional play toys available. When needed, the team of skilled providers can work on specific skills via discrete trials as well.
Better Outcomes for the Entire Family
Wellspring is working to make ABA therapy more accessible to Nashville families and is targeting underserved areas for its new locations. The company also welcomes Medicaid and various commercial insurance plans to ensure that financial constraints do not hinder access to quality care.
In addition to its innovative approach and accessibility, Wellspring Learning Centers is deeply committed to creating better outcomes for the entire family. That involves working closely with parents to foster a supportive and nurturing environment that values each child's unique qualities. "We aim to teach from a place of joy for our children." says Castillo. "This means we want to work on skills and goals that are appropriate for their age, skillset, and culture. We work closely with parents to ensure our goals are relevant and effective at addressing the barriers faced in the home."
"As the mother of a 22-year-old son who has autism, I highly recommend ABA therapy!" says Sullivan. "Having worked in the field for over 10 years, I can say my professional experience matches my personal story. When parents are involved in treatment, the journey can be a beautiful path toward a new day for families who are impacted by autism."